High Performance Coated Fabric

Shelter-Rite RF is a high performance PVC coated textile providing EMI Shielding. Suitable for use in demanding applications such as Aerospace, Automotive, Commercial & Military Use.


INNOVATION MEETS SAFETY & SECURITY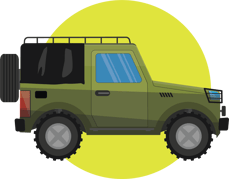 Rugged
Shelter-Rite RF fabric is resistant towards UV, water, and galvanic corrosion, and operates in temperatures as low as -40 °F.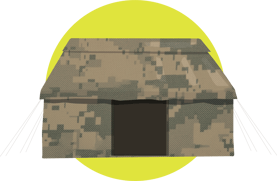 Flexible
RF can be set up, relocated, or store different enclosures with significant saving over hard wall structures.
Lightweight Effective Barrier
The time-tested protection of the Seaman Corporation's Shelter-Rite fabric provides the metalized textile excellent resistance to puncture, tear, UV and weather. It is heat sealable to make enclosures and covers weather tight for military-tents, maintenance shelters, hangars, tarpaulin and covers.
Contact us to discuss your needs for shielding material or other customized applications.
---
Resources

In late 2020, a partnership between V Technical Textiles, Inc (VTT) and Seaman Corporation was formed to launch an innovative new product with groundbreaking technology for multiple applications, you can read more here.