World Vision is a non-profit organization working to help communities lift themselves out of poverty. Over the past two years, Seaman Corporation has donated over 45,000 yards of tarp and coated fabric to this organization for distribution in Africa and other countries.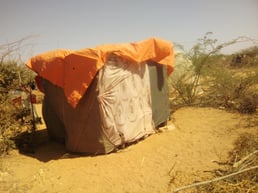 The drought and ongoing conflict in Somalia have left nearly three million people in crisis. Crops have been adversely affected, water sources have dried up and many families have been driven from their homes. World Vision is working in the hardest-hit areas of Somalia to provide emergency food, clean water, healthcare and more. The donated tarp and coated fabric from Seaman Corporation have been used to build shelter for many people who have been displaced from their homes. This material is also used to line ditches and capture any rain that happens to fall during this time of drought.
World Vision appreciates the donated material and has expressed an ongoing need. Seaman Corporation is pleased to support this cause and looks forward to continuing to support World Vision in the near future.