Sustainable Operations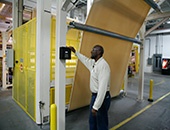 Committed to offering associates a safe workplace where they can thrive professionally, Seaman Corporation supports each associate in defining, monitoring and achieving an individual development plan. We maintain the highest standard for safety in our plants and offices and employ a best-in-class, associate-led safety program. Using Lean Sigma®, Seaman Corporation works toward a goal to achieve zero waste to landfill in its operations. We meet or exceed minimum compliance standards for all EPA regulations affecting our business.
Sustainable Products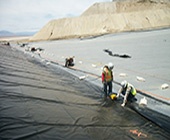 The list of products Seaman Corporation produces that are beneficial to the environment is long. Among the many are: geomembranes used as liners and covers in anaerobic digesters; geomembrane fabric for berm liners to protect the earth around petroleum tank farms; fabric for baffles to clean up and control oil spills; FiberTite roofing membrane for green roofs; light, reflective "cool" roofing membrane to lower energy costs to building owners – and many, many, many more.
Seaman Corporation fabrics are highly engineered to withstand rugged environments, severe weather, extreme temperatures and harsh chemicals. They are designed for durability and, importantly, long life. As such, the carbon footprint to manufacture these products is much lower than that of less durable products or commodities, which require shorter time cycles to repeat the process to manufacture, deliver and install the replacement product.
Sustainable Communities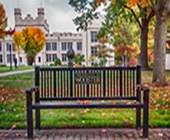 We support and encourage our associates to take leadership roles in organizations that contribute to the vitality of our communities, like local economic development funds, school systems and universities, chambers of commerce, non-profits and churches.
Through long-standing partnerships with Friendships International and World Vision, Seaman Corporation has responded to the call for help in times of global humanitarian crisis, including the Haiti earthquake, Hurricanes Ike and Katrina and many others. Through these efforts, donations of our fabric have been turned into family houses, shelters, aid distribution tents, and tarps for keeping medical supplies dry during transportation at sea.