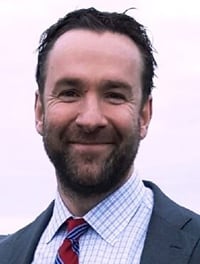 Wooster, OH, October 8, 2018 — FiberTite®, manufactured by Seaman Corporation, is pleased to announce the hiring of Steve Kuhel as the brand's senior product manager.
Kuhel will be responsible for providing product leadership, establishing pricing schedules and defining strategic product roadmaps for FiberTite's products, which set the performance standard in roofing. Kuhel said he is looking forward to learning the industry by building new relationships with Seaman Corporation team members, customers and supply partners.
"Effective product management can deliver economic value to all of our partners and customers, which makes it a thrilling role overall," Kuhel said.
Kuhel joins the team from Tarkett North America in Solon, OH, where he was a product manager for both commercial and residential flooring solutions. Also, while at Tarkett, he worked closely with the executive leadership group to execute various strategic projects across North America. He holds a master's and bachelor's degree in accounting, as well as a Master of Fine Arts from Temple University.
"Steve's presence on the FiberTite team will be invaluable in connecting all the key components and delivering high value solutions to our customers," said Scott Gipson, FiberTite's Vice President and General Manager. "This includes core products, new product development, distribution, logistics and service excellence."
About FiberTite
FiberTite Roofing Systems provide operational security to the world's most powerful brands with an innovative, high performance coated fabric membrane. It combines a unique, puncture-resistant fabric construction to create a roofing membrane exhibiting extraordinary product performance. Since 1979, FiberTite has been protecting buildings for over three decades, setting the performance standard in roofing with a proprietary, proven formula utilizing Elvaloy® Ketone Ethylene Ester (KEE). For more information, please visit https://www.fibertite.com.
About Seaman Corporation
Headquartered in Wooster, Ohio, with additional manufacturing in Bristol, Tennessee, Seaman Corporation is known worldwide for the production of high value, high-performance fabrics including FiberTite Roofing Systems, as well as products for architectural structures, Military applications, geomembranes, truck tarps, inflatable boats and other products.