Form Meets Function
Deciding on a structure for either single or mixed use recreation activity must start with the concept of what the structure is to accomplish. For the user, attributes for the perfect structure fall into two categories - musts and wants.
In architectural terms: scale, space, air or ambience, visual weight, and light are all visual properties that need to be positively conveyed to the user in the time-span of a glance; first impression. Although many of these attributes are drivers for the purchase decision, they generally are "wants";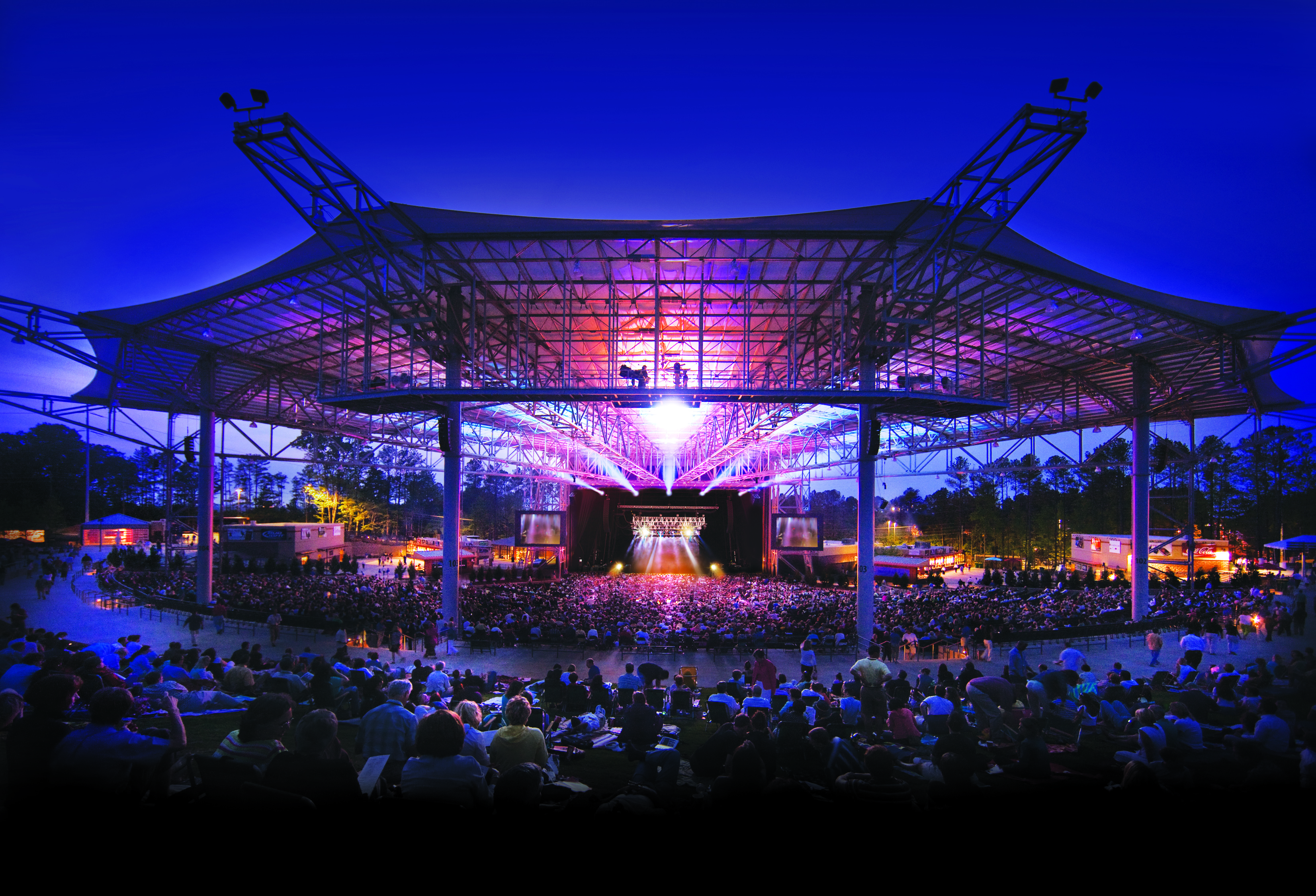 qualities the owner wants to see in the final product. In engineering terms: strength, mass, durability, and traits all contributing to safety and building compliance are "musts". These qualities are the basis of selecting a quality structure product made from top quality materials.
In frame structures, nearly all of the "musts" are incorporated in the "materials & methods" used to make the frame. The materials selection of the purlins, range from various grades of steel to top quality aluminum. Gauge and visual size of the support skeleton lend to the actual strength as well as visual weight of the structure. The selections of strong, light materials continue to lend themselves to larger structures capable of becoming economically sensible, and larger scale structures. This gives the owner the option of incorporating much more space, air/ambience, and light as main features of the space.
Structural "musts"
Whether if the structure is full size sports arena, or a small event facility, the most sensible structural materials must provide: long usable life, safety and security from intrusion and vandalism. There is a range of metal framing materials available; however, aluminum offers life-long corrosion resistance. Additionally, aluminum offers cost efficient high strength/weight ratio (being 1/3 of that of steel); where designing a structure of virtual any size is possible. When selecting aluminum framing material in an engineered-stressed membrane structure, long usable life is assured. Today's new structures also require many LEED certifications, where, aluminum framed membrane structure are 100% recyclable.
The membrane used in an engineered stressed-membrane structure must provide equally compatible qualities for the frame. Top quality components make up the membrane material- strong polyester textile fabric, coated with specially formulated fire resistant (FR) PVC. The fabric is then combined with specific top finishes which enhance it structural qualities- protection from damaging UV rays which extend the life of the membrane, as well as surface qualities which protect the structure from weather conditions (rain, mold, dirt, ice, and snow, and the loads associated with it).
Structural "wants"
Once the engineering requirements of the structure are met, designers are now able to apply their design elements to meet the end use requirements of the building. Taking advantage of high strength/weight ratio of the framing material, the design now can incorporate features such as wide clear spans, high ceilings, rounded spaces, mezzanines, and multiple levels. Another key advantage of engineered stressed-membrane structures is the ability to expand existing buildings with modular additions as well as disassembling and relocating the building should that be needed.
Ambience and convenience features can also be incorporated by combining elements of both the frame and membrane materials. To create the environment of outdoor space and light, high ceiling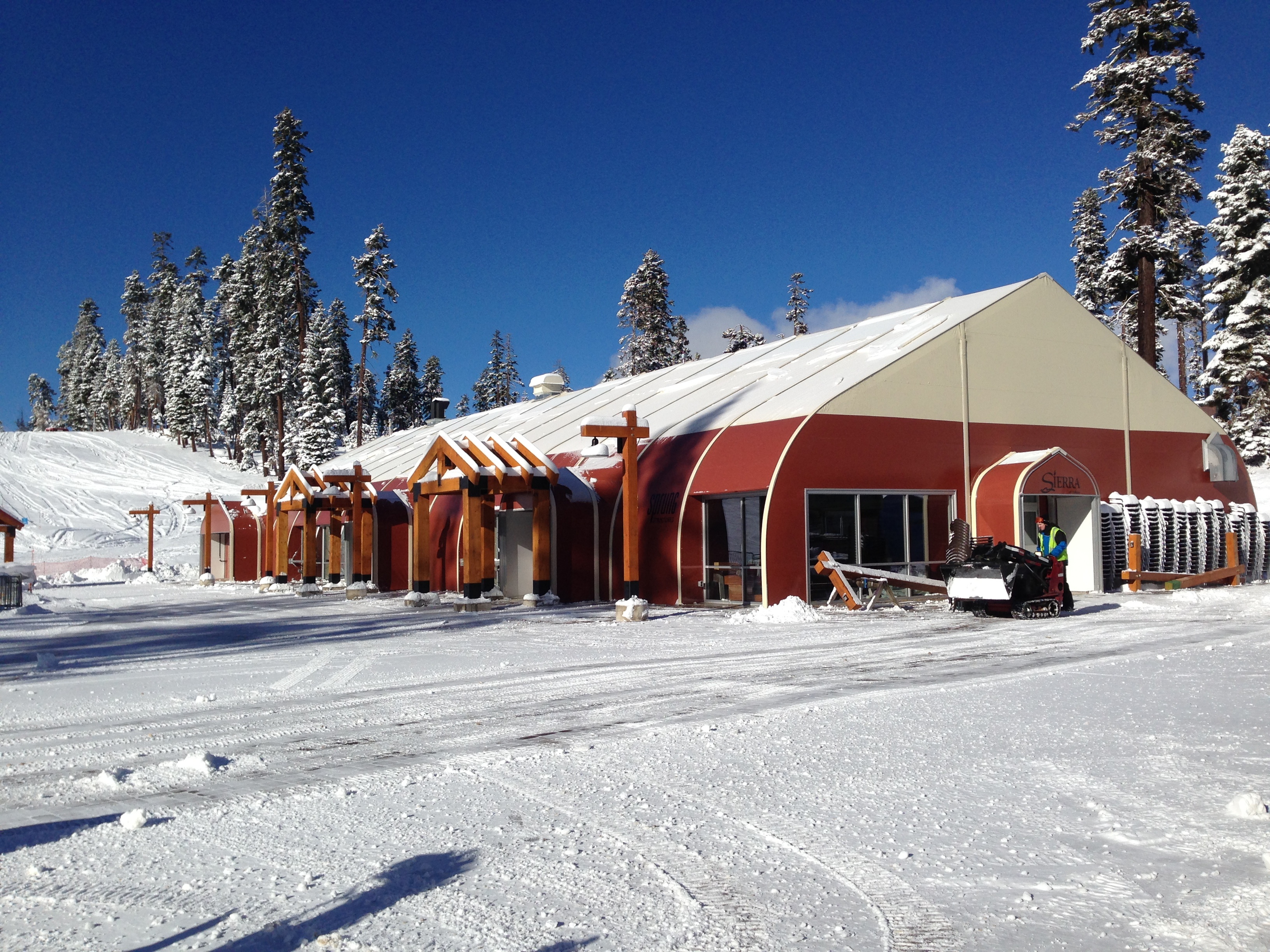 frames can use translucent membrane material to create a skylight effect, saving on lighting costs and bring natural light indoors. In other spaces, opaque membranes reflect heat generating light, allowing for climate control, and uniform lighting conditions when required. Further use of fabrics and insulation provide acoustic treatment, and the ability to make structures suitable for a wide range of temperatures (-50C to 50C).
Aesthetic "wants"
The choice of membrane material is a critical element of the complete structure. Materials used in the top finish of the membrane fabric range from acrylic to advanced Fluoropolymer, each providing specific level of appearance and durability. All fabrics are available in white and a full range of custom colors. Acrylic finishes offer solar protection, dirt resistance and an economical way of finishing the final structure. Advanced Fluoropolymer, such as Tedlar film, delivers the ultimate finish for long-term UV protection, vivid color, and a unique surface appearance used in the most distinctive frame structures around the world. The use of color on the exterior lends design flexibility to blend into the surrounding environment, and offers backgrounds to give the building a unique appearance.
Structures that combine the elements of high quality frame components along with advanced materials used in the latest membrane fabrics provide a full range of design choices for today's recreational buildings. When quality and style cannot be comprised, Engineered Stressed-membrane Structures provide the speediest and most economic means to your perfect building.