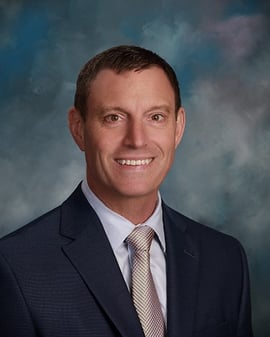 Wooster, OH [March 26, 2020] – Seaman Corporation, a family-owned business headquartered in Wooster, OH, recently announced that its Board of Directors has selected Jeff Swartz as its new Chief Executive Officer. Swartz will replace John Crum who is retiring after 18 years at Seaman, including the last 5 as CEO.
Swartz is a veteran of the building products industry, having spent 23 years with Armstrong World Industries and 6 years at Fortune Brands Global Plumbing Group in a variety of Sales, Operations, and General management roles in the US, UK, China, and Germany. He was most recently President of Moen's Americas business, where he had P&L responsibility for the US, Canada, and Latin America. Swartz has a degree in Industrial Engineering from Penn State University, and an MBA from Columbia University.
---
"Jeff brings a unique and wide range of proven business leadership experience" said Richard Seaman, Chairman of the Board. "The Board, the family shareholders, and I are confident that these career experiences will enable Jeff to provide the leadership to further develop and execute Seaman Corporation's strategic growth objectives in the coming years. Jeff's leadership will also be an important asset to the Wooster community."
---
Swartz will assume his role as CEO of Seaman Corporation on April 15.
Since 1949, Seaman Corporation has been a world leader of innovative, high performance coated fabrics including FiberTite® Roofing Systems, Shelter-Rite® Architectural Fabrics, XR® Geomembranes, and Shelter-Lite® Truck Tarps, as well as collapsible fuel tanks and tent materials for military and government applications.
###