Annual International Achievement Awards Recognize Excellence in Specialty Fabrics

Every year, the Industrial Fabrics Association International (IFAI) judges hundreds of projects for its International Achievement Awards (IAA). According to IFAI, the IAA is "an annual competition with a goal to promote awareness of the specialty fabrics used in thousands of products and applications." There are eight categories for submissions:
• Tensile Structures
• Frame Supported Structures
• Air Structures
• Awnings and Canopies
• Freestanding Structures
• Marine
• Tent
• Other Miscellaneous

Winners are selected based on complexity, design, workmanship, uniqueness, and function. Seaman Corporation is pleased to announce that two projects receiving IAA awards this year featured Seaman Corporation fabrics.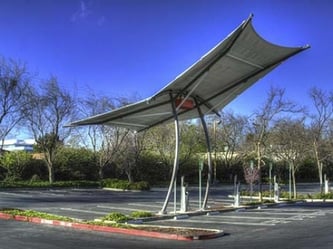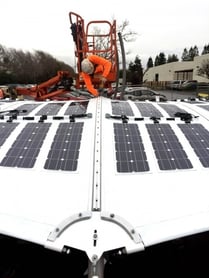 1. Freestanding Structures: Award of Excellence
This award goes to a structure less than 92 square meters (1000 square feet)
Project Name: Photovoltaic Tensile Parking Structure
Design: Pvilion
Fabric: Seaman Corporation Fabric 6940
About: This freestanding parking lot structure features photovoltaic panels to harvest sunlight. Electric cars are then able to park underneath the structure and charge during the day.
For more information about this project, click here.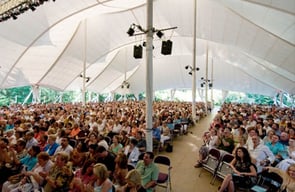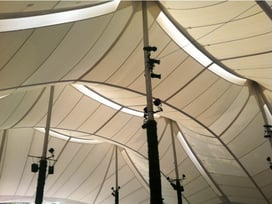 2. Tent Manufacturing and Design: Outstanding Achievement
Project Name: Caramoor
Design: FTL Design Engineering Studio, New York, NY
Fabric: Shelter-Rite 8028, Seaman Corporation
About: This tent-like structure was erected as an entertainment venue, hosting orchestras, concerts, and other large events.
For more information about this project, click here.

For more information about the IAA awards, or to view the online gallery, please visit www.IFAI.com/iaa.