Wooster, Ohio [April 22, 2022] - Join the City of Wooster and project partners in celebrating the newest nature park on Arbor Day! The 11-acre park was made possible through a partnership with Clean Ohio, the State of Ohio Legislature, NatureWorks, the Ohio Department of Natural Resources, the Seaman Family Foundation, the Family of John Wesley, and the City of Wooster.


The celebration will start at 2:00 pm on Friday, April 29, 2022, recognized throughout the world as Arbor Day. Wooster will join other cities, states, and nations across the globe in growing a healthier planet as it commits to more forestry and advancing opportunities for education.

All citizens and visitors are welcome to celebrate Arbor Day with the Grand Opening of Wooster's Clear Creek Nature Park on Venture Boulevard. Our community's newest greenspace preserve is among the city's many conservation efforts. During this event you will enjoy refreshments, observe Wooster's traditional tree planting, and explore the three-quarter mile paved walking trail weaving through pristine woodlands with its boardwalks and overlook. We will also share how the park came to life as a result of the public-private collaboration between Seaman Corporation, the City of Wooster, and a number of other state agencies and partners. The park was inspired by the vision of Richard Seaman, Board Chairman of Seaman Corporation, to create a green space for the benefit of the community. The park offers a unique combination of wetlands, forest, and grassland leading into Clear Creek; a tributary of the Killbuck. The park has enhanced this area to provide a beautiful space for residents and visitors of all ages. It has especially been welcomed by employees of the many business in the immediate area by offering a safe place to walk and a shaded picnic area for lunches or meetings. Additional tree plantings will follow later this spring, along with construction of a play-space for children.

Drive, walk, or bike to Clear Creek Park at 668 Venture Boulevard, Wooster, Ohio. Festivities will be held at the park's pavilion immediately north of the parking lot.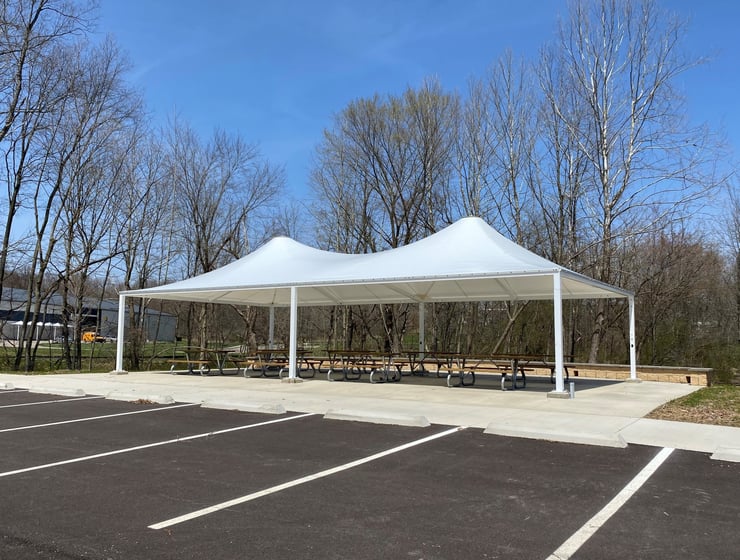 The City of Wooster is committed to advancing a high quality of life for all residents and visitors through fostering opportunities for ecology and greenspace, the promoting of healthy lifestyles by extending its walking trails, and supporting education through conservation. With the partnership of several private and public entities, and utilizing several grants, the City of Wooster was able to provide a new ecological and recreation feature for the community with a very high return on investment for local taxpayers.

Headquartered in Wooster, Ohio, with additional manufacturing in Bristol, Tennessee, Seaman Corporation is known worldwide for the production of high value, high-performance fabrics including FiberTite® Roof Systems, Shelter-Rite® Architectural Fabrics, XR® Geomembranes, Shelter-Rite® Truck Tarps, as well as tent material for military and government applications.