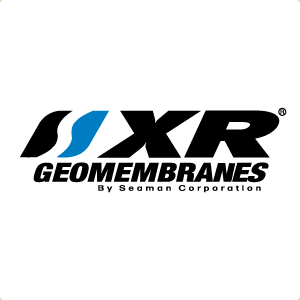 WOOSTER, Ohio [January 22, 2016] - XR® Geomembranes by Seaman Corporation is excited to announce the launch of its new website: www.xrgeomembranes.com.
The website has been redesigned in order to give visitors a better user experience as well as give XR Geomembranes the ability to attract, engage, and inform these visitors in a more seamless manner.
"As we grow and evolve as a business, it's crucial to give potential customers what they need quickly in an age where time is of the essence," said Felon Wilson, Business Director for the Industrial Fabrics Division. "With the new design, visitors can now find what they need without having to navigate through the entire website. The goal was to make the lives of our customers easier by giving them the tools they need to succeed when they most need them."
In order to achieve its goals, Seaman Corporation partnered with SyncShow, located in Cleveland, Ohio, for the redesign and launch in early 2015. The partnership began in early 2015. Since then, the partners have launched two new websites in addition to XR Geomembranes': www.seamancorp.com and www.fibertite.com. Architectural Fabrics, the last of Seaman Corporation's main product lines, will also be receiving a digital makeover in 2016.
Seaman Corporation has manufacturing locations in Wooster, Ohio and Bristol, Tennessee. In addition to its aforementioned main markets, Seaman Corporation also makes fabrics for more specialized markets, including military, dock seals, marine applications, pool covers, truck tarps, mower covers and others.
For more information, contact Seaman Corporation at 330-262-1111 or toll-free 800-927-8578.